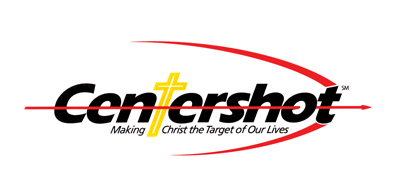 Sign-up for More Information! Program Starts When Class Is Full.
What is Centershot Archery?
Centershot is a Christian outreach ministry of Calvary Baptist Church that brings families together to study God's Word, while learning the life-skill of target archery. Our goal is to make Jesus Christ the target of our student's lives while learning the skill of target archery.
Our archery instructors are National Archery in the Schools Program (NASP) certified through CsM NASP training.
Our Archery Training is an 8-week long program for students age 7 to 77. It is held one day a week for 8 weeks for a 1 1/2 to 2 hour session in our indoor archery range. Each session will typically consist of: Shoot for 30-40 minutes, Bible study and snacks for 20-30 minutes, then finish with more shooting for 30-40 minutes. The cost for 8 sessions is $40.00 prepaid. Classes are limited in student number on a first come, first served basis.